This course is a 10 week series that will take you from zero to confident acoustic rhythm guitar player in only 10 weeks.
By week 10 you will be confidently playing guitar, strumming chords and be comfortable enough to learn more about advanced guitar techniques.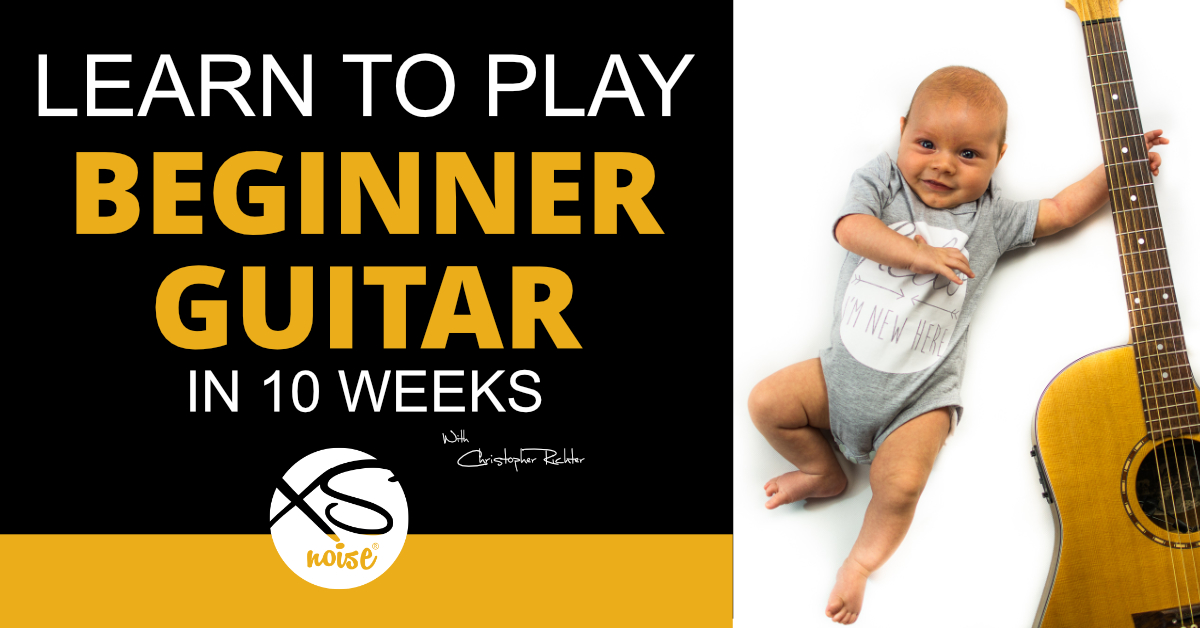 In each lesson you will learn one or two new chords, a new technique on guitar, some basic music theory and you will learn to play through a song or chord chart. Each lesson will give you some music to play along with and each lesson will finish by giving you a song to practice.
This course takes you right from the very beginning of your guitar playing journey, starting with 'What are the parts on a guitar'.....
10 weeks of normal guitar lessons could cost you $100's of dollars.
With this course you can keep coming back time and again to go through the material.
As an extra bonus, you can take longer than 10 weeks if you like. Fit the lessons into YOUR timetable.
The course is designed to suit you and to be flexible.
See you in the course.
Chris Richter